Streamline your production process with organized call sheets.
Expanding your creativity
Over 350+ language to chose, StudioVity gives every writer equal opportunity to write in their desire language.
Automatic formatting of your screenplay as you write, so you can focus on the content and not worry about the details.
From finding inspiration to publishing your work, one place for creator to monetize their work.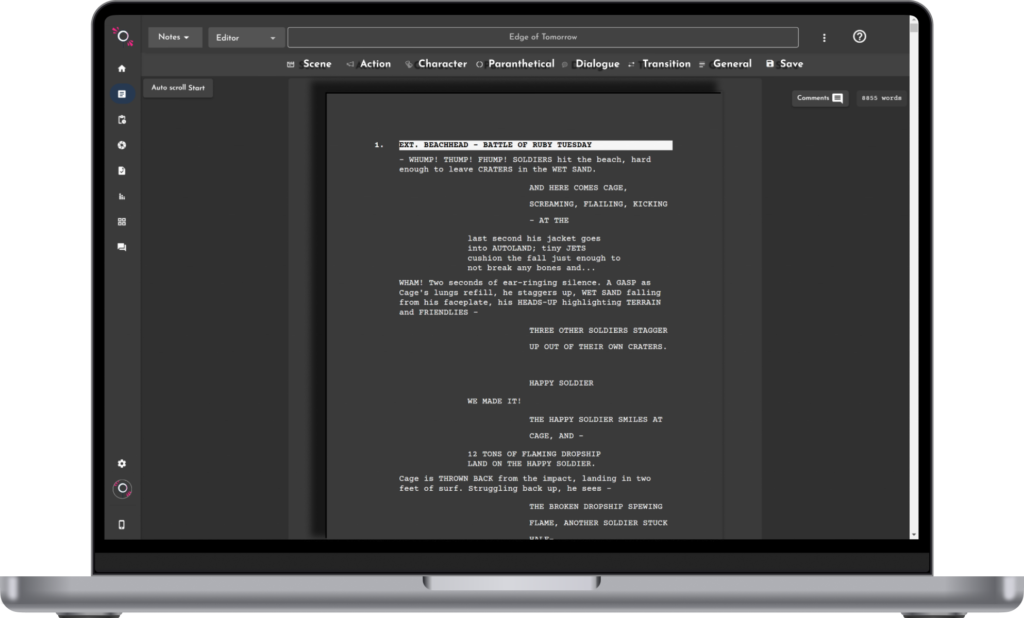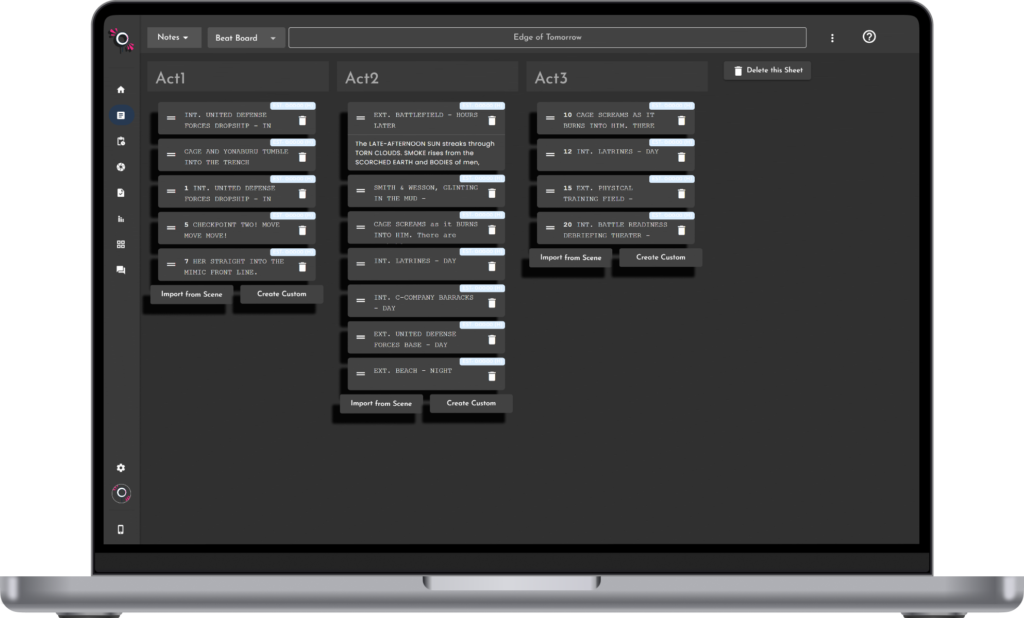 Structure your work, give plots your story.
With 5 act structure and 3 act structure options, stay ahead of your job. Story writing is more exciting now.
Create your scene or add you previously made scene.
Drag and drop to Re-arrange your story structure.
Killing your protagonist to taking revenge from antagonist, create story that you whished for.
Re-Arrange Your Scene In Just A Swip
What if you don't need to cut and past every time to change your scene, with one swipe you can rearrange you scene.
See the changes in live time.
Create your work with every inch of precision with Beat Board for screenwriting to story writing.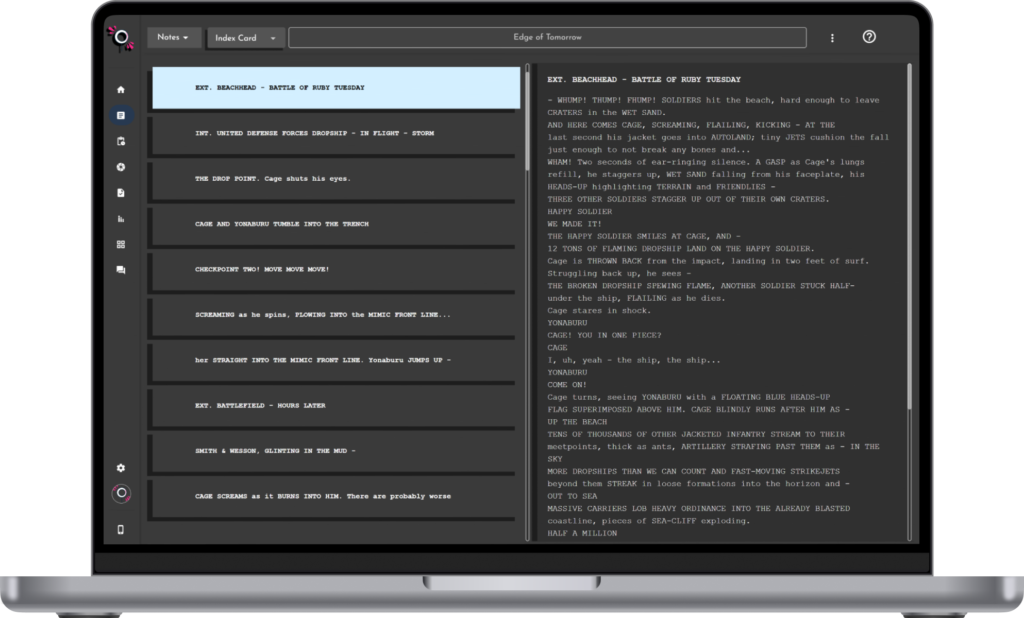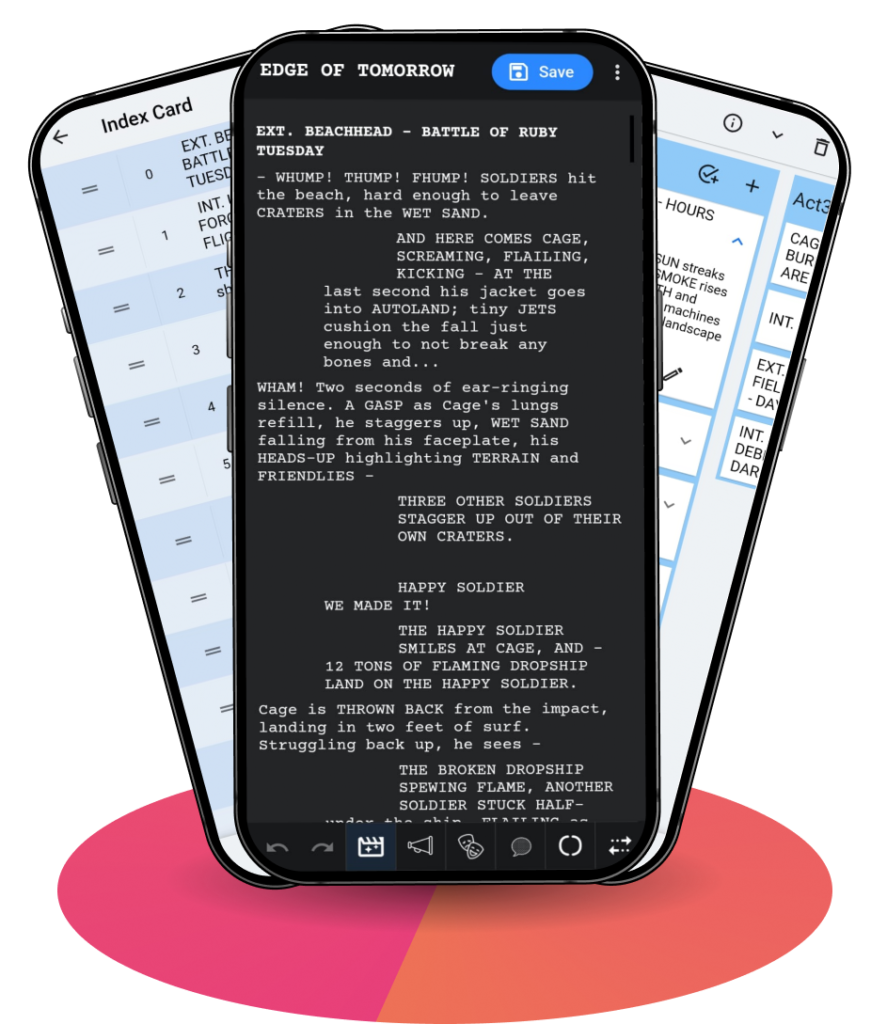 Cross Platform Screenwriting Software
Access and work on your screenplay from any device computers, tablets, and smartphones.
Compatible  Windows, Mac, Linux, iOS, and Android.
Writer With Your Co-Writer
Write with multiple writers to edit the same screenplay.

Leave comments and feedback on specific sections of the screenplay, allowing for easy communication and collaboration.

Share your work with other thought In-App messaging, email, Google Drive, Dropbox or generating a link to share.