Key features of studiovity
Welcome to the world of writing, here we in studiovity provide your with loaded features.
Let me give you a brief on what features you will be looking on.
Let's explore and dig a bit more to understand what these points show us.
1. Personal notes/tagged notes
Personal notes are one of the best features of Studiovity.
It give you high productive access to your screenplay without interfering with actual screenplay.
– You can tag note to your screenplay, it will show you over your screenplay when you are ready to edit it further.
Let me show you step by step how to do it.
-First add a Quick notes to begin.
-Use Tag option to tag your notes in your screenplay.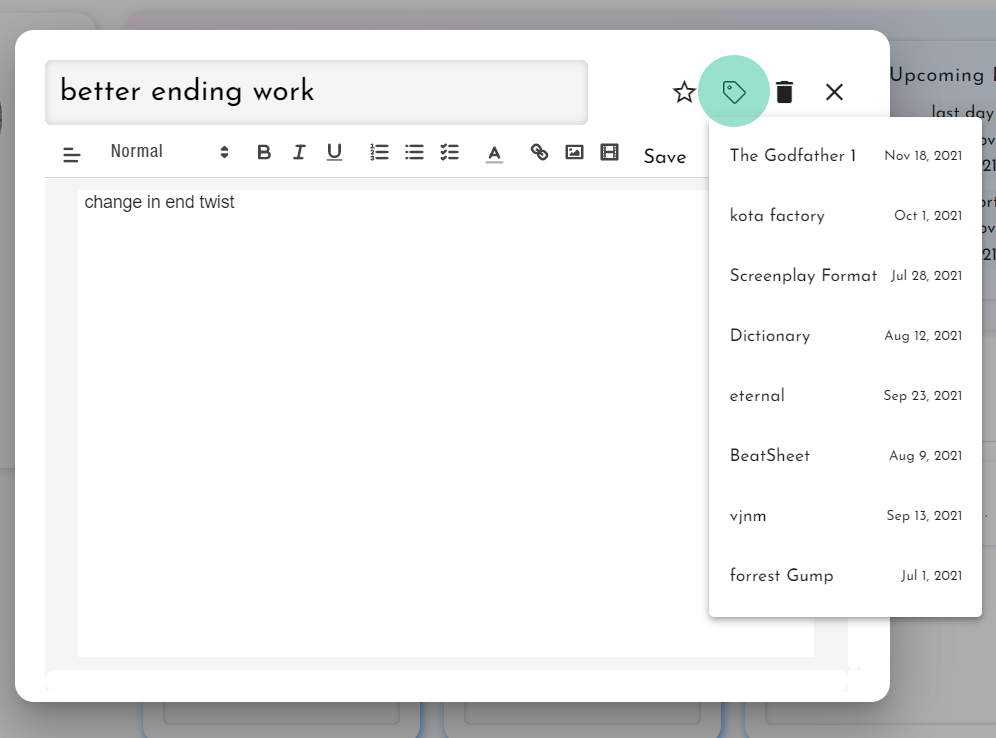 -You can now see your Quick notes in the desired screenplay.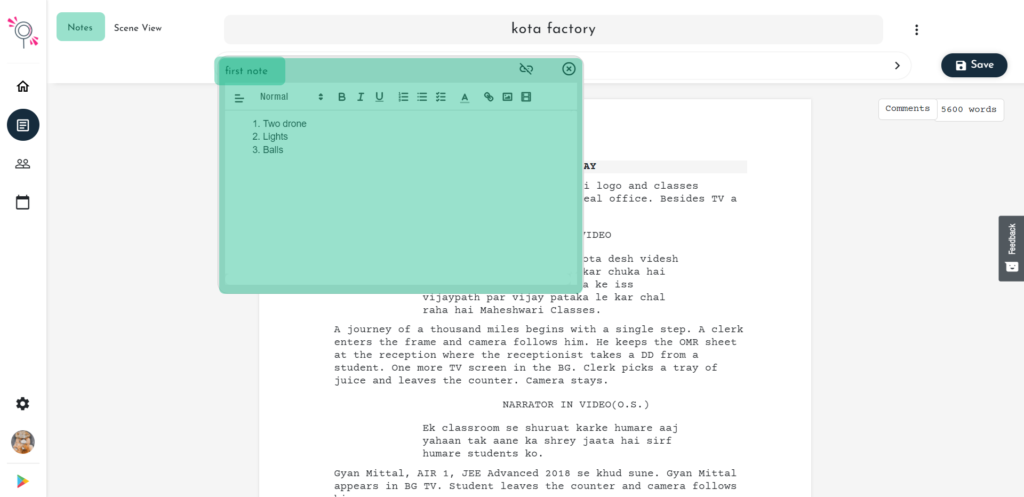 You can access all your Projects from a single location.
-Search your project through name
-delete projects 
All you can do with single click

3.Create Document (Script And Screenplay).
Create new screenplay and script for your next project or if your are a beginner let me show you how to do it.
–Inside project you can create new screenplay and script.
– Click on Add new.
– Name your file
-Select your file type, like screenplay/script.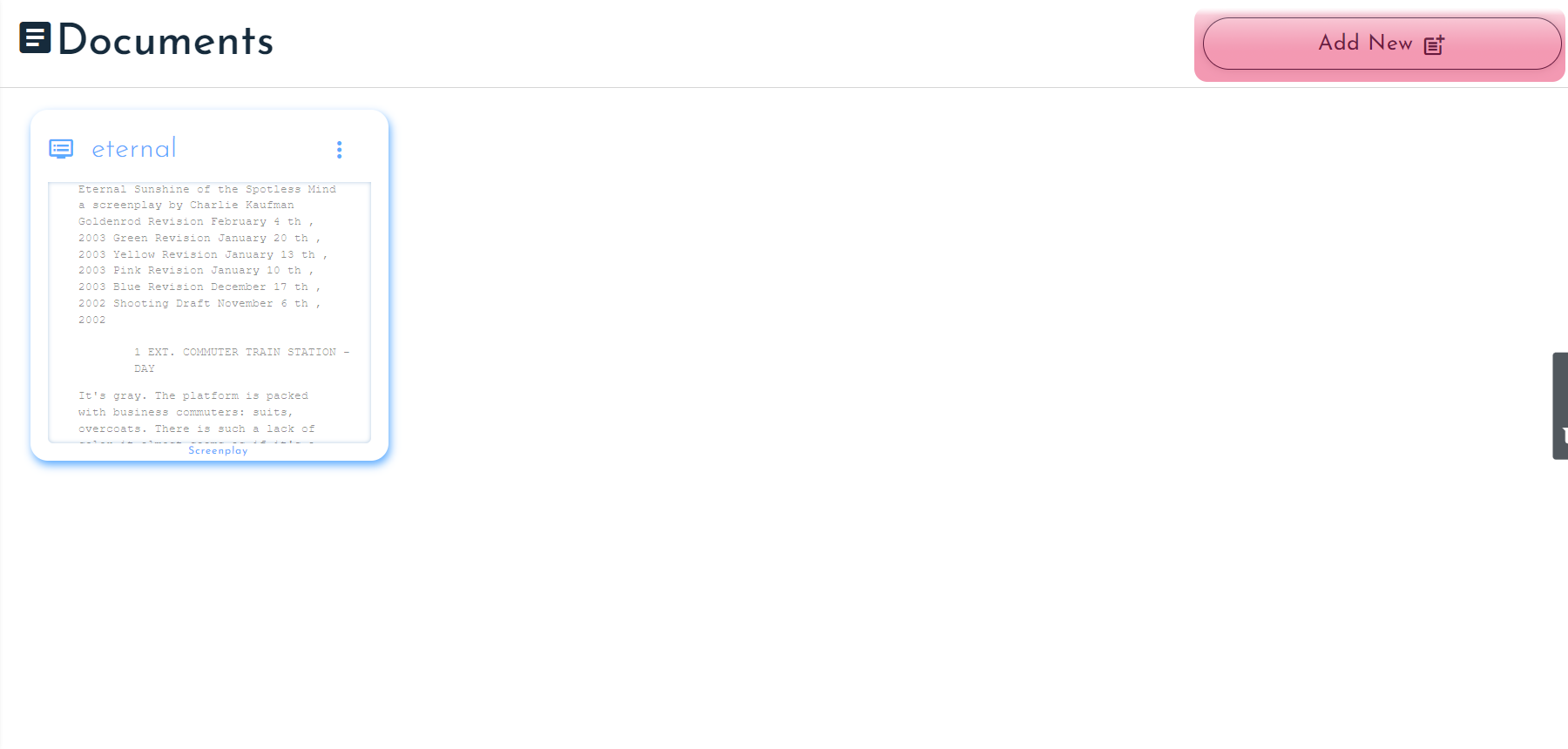 You are working on a long script, and you are to the end of your story, and then you want to change some vital point or add a new topic in your screenplay, scrolling all the way to change is very irritating work.
We here in studiovity come up with a solution for you to ease out the work.
Index card which will give you a birds eye view of your whole screenplay and you can change and even replace the whole card with another just by dragging them.
Let me give you some more explanation.
-Click the Screen view to open the index card.
Studiovity comes with exceptional feature where you can directly connect with your team member and also can set team Roll for ever member whether as admin or just to view or as writer.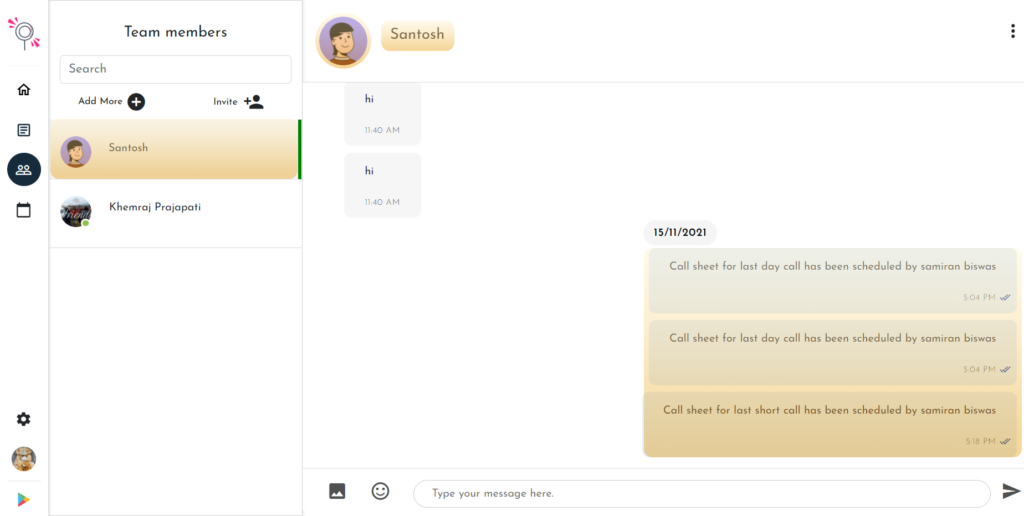 –Assign team Roll to your members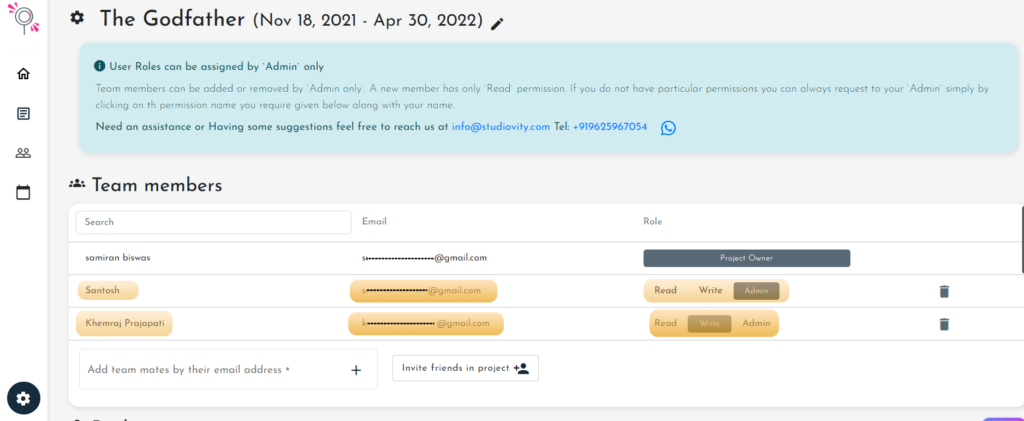 Whether its general meeting, rehearsal or shooting. Studiovity will never let you down with any of those.
Send your team call sheet and all will be set to go.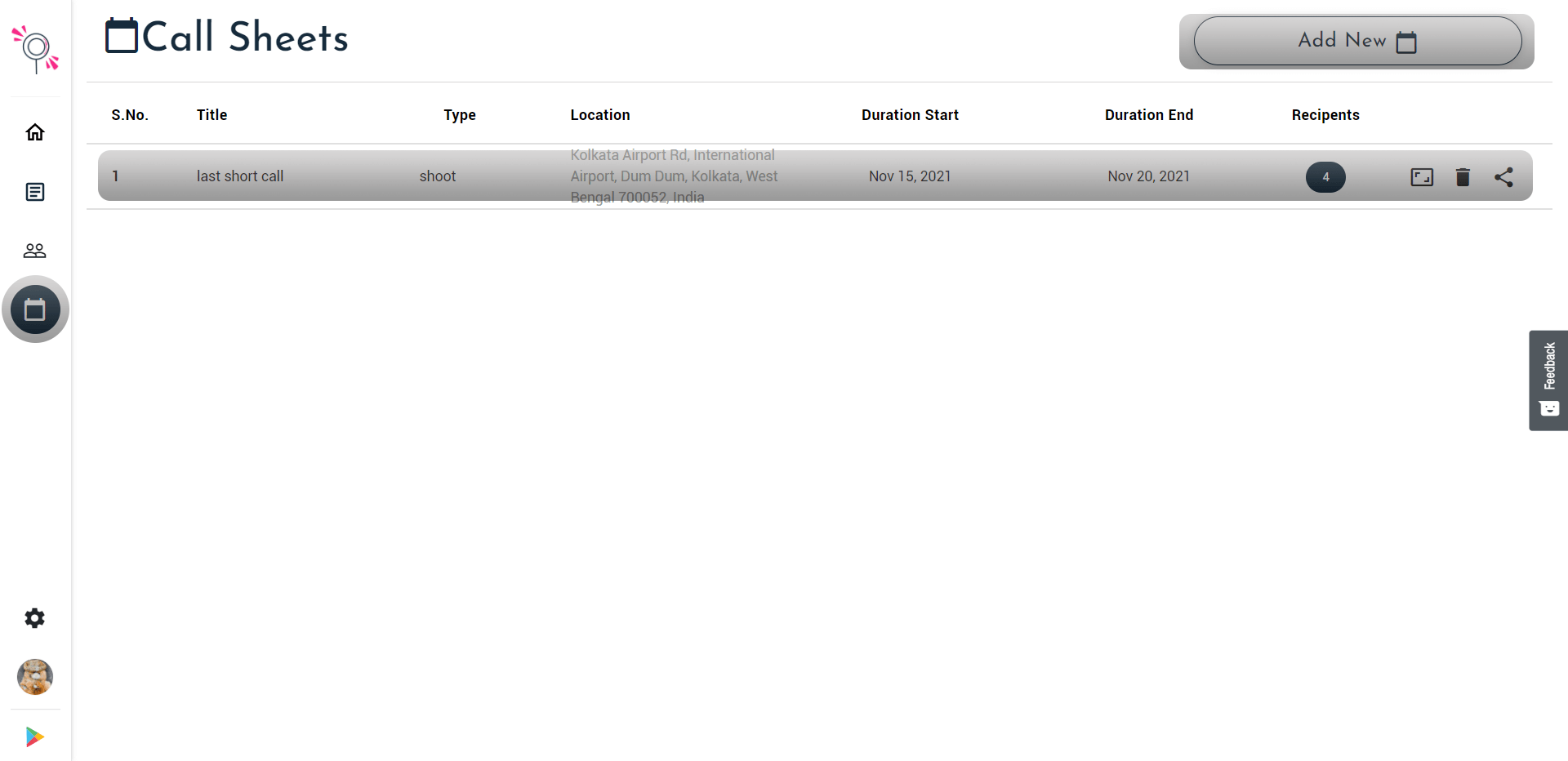 Visit StudioVity to interact exciting new features.
Having a well-constructed beat sheet is essential, but so is having a script that is well broken down. It makes it easier for the director, crew members to read and short. Finding good Scriptwriting software can be a hassle. However, you can now enjoy an easy scriptwriting experience devoid of syntax or financial hassle only on StudioVity, a web, mobile-based, cross-platform screenwriting application. One of the most exciting features is screenplay breakdown, popularly known as an index card, industry-standard format, and quick notes on the go. You can write your script by just adding a document. Its features let you break down your script automatically. You can (download pdf, fountain, txt)add your cast and crew, call sheets, payment breakdown, standard report (PDF format), and shareable links to your production team—some great articles and blogs about movies, production, script breakdown, and many more. Besides the app being safe, importing and exporting files is much easier. You can also chat through the app and get recommendations and share ideas with others.