How to use Native language in StudioVity?
Lets talk a quick look on using native language in Studiovity
Sometimes, you hassle finding the right tool to use with your favourite writing tool and sometimes it's impossible to find the right tool. 
Here in this blog, I will guide you to the right tool that will help you write in your native language.
Let me give you the exact steps to follow with.
1. Search Google Input extension.
2.Add Google Input to your extension
3.Activate the desire extension.
How you can incorporate native language keyboard with studiovity.
Let me explain the whole process a bit more to be more apparent to you.
– Search for the Google Input extension.

– Add the Google Input to your extension.
Add Google Input Tools, click to add

– Click on the Google input extension, click on the extension option.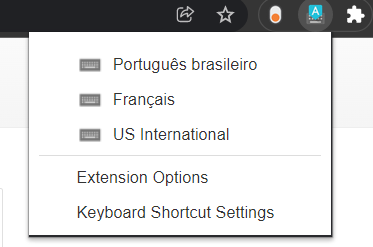 – Now you can select the desire language you want to use.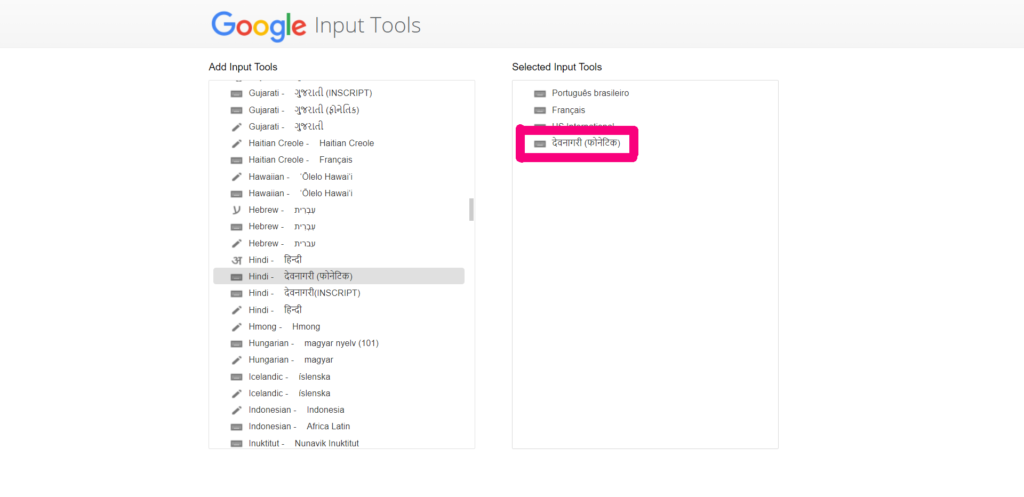 We are all done with adding extension. Let's try writing with the new extension you just installed.
How to write in native language in StudioVity
Go to the extension and select the language you prefer to write in. lets give you an example.
Click on the Hindi language on extension to activate it.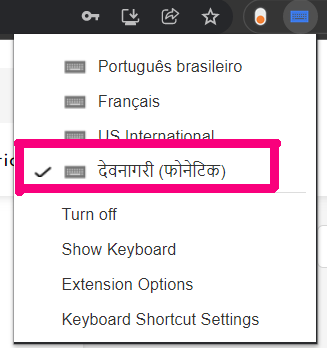 – We are all done,  now you have to write and extension will convert it to your native language.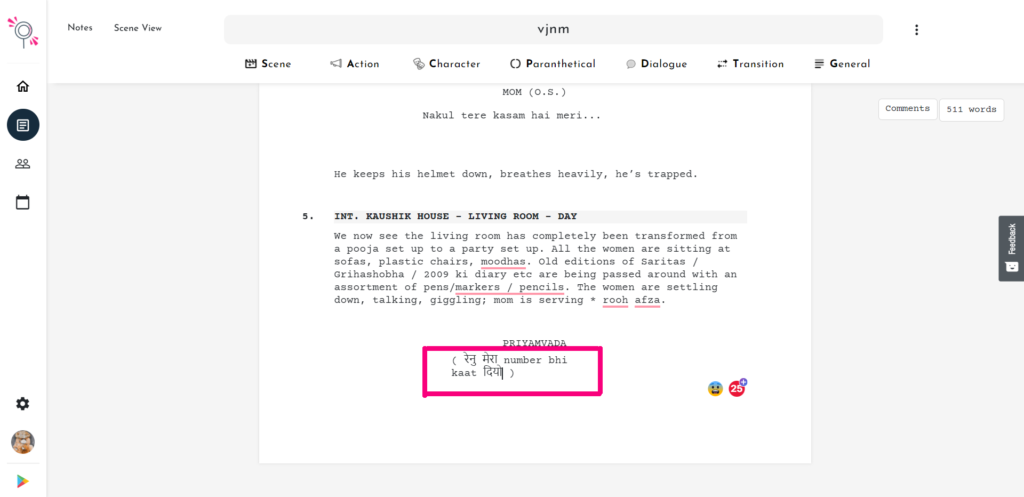 Visit StudioVity to start writing with native language
Having a well-constructed beat sheet is essential, but so is having a script that is well broken down. It makes it easier for the director, crew members to read and short. Finding good Scriptwriting software can be a hassle. However, you can now enjoy an easy scriptwriting experience devoid of syntax or financial hassle only on StudioVity, a web, mobile-based, cross-platform screenwriting application. One of the most exciting features is screenplay breakdown, popularly known as an index card, industry-standard format, and quick notes on the go. You can write your script by just adding a document. Its features let you break down your script automatically. You can (download pdf, fountain, txt)add your cast and crew, call sheets, payment breakdown, standard report (PDF format), and shareable links to your production team—some great articles and blogs about movies, production, script breakdown, and many more. Besides the app being safe, importing and exporting files is much easier. You can also chat through the app and get recommendations and share ideas with others.