Streamline your production process with organized call sheets.
Simply click to go from shot lists to storyboards view. Your approach to pre-production has never been so comprehensive.

You may now envision the whole of your project before scouting venues or finalising the filming plan.

Create your shots, add photos to your scene.
From camera angle to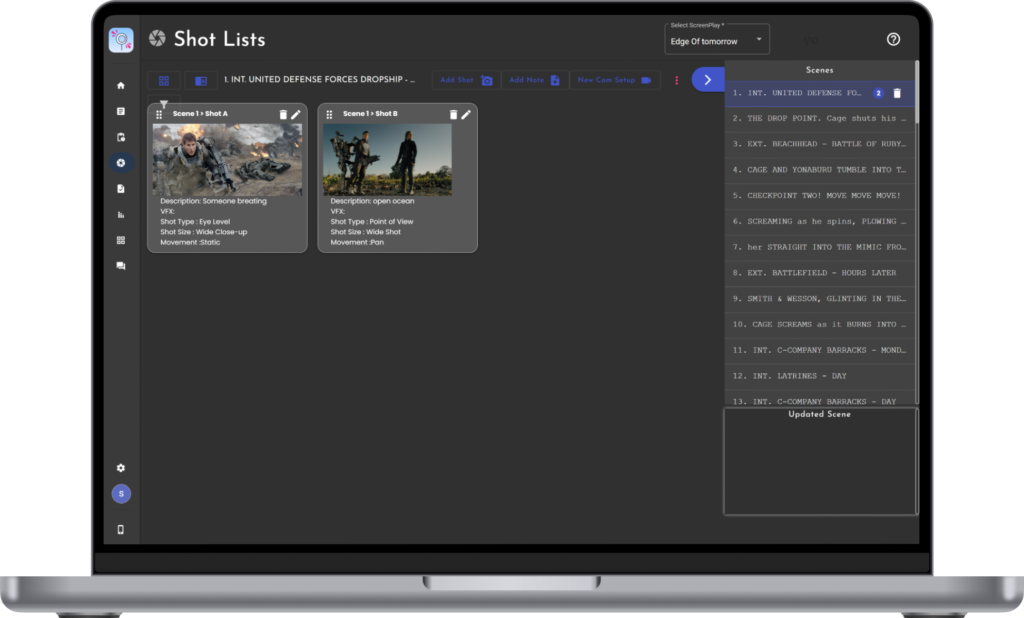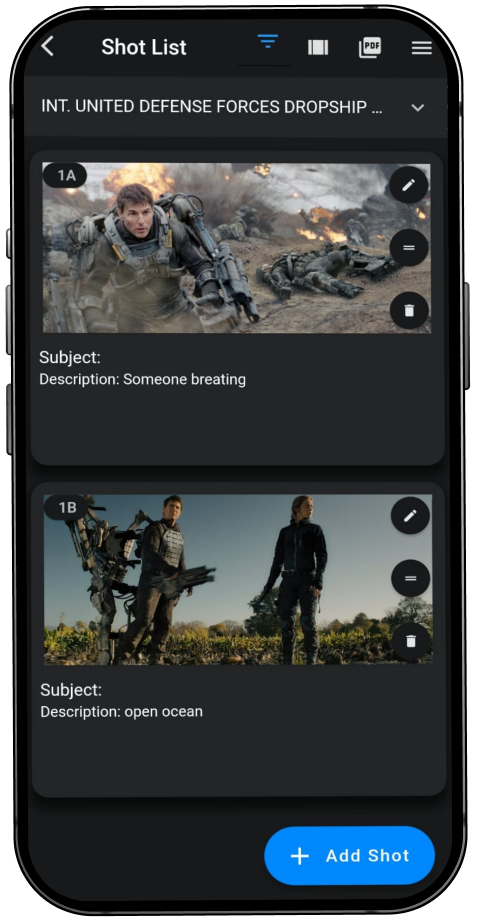 Desktop, tablet or mobile
Cloud based service allow you to create shot list from mobile, Tablet and Desktop.
It allows you to access from Linux, windows, Android and IOS.
Each shot's purpose, camera angles and motions, location, props, and performers are usually included in a shot list. It is structured by place or scenario and may contain comments or annotations for context or direction.

Shot lists assist the team plan and prepare in advance to get all essential shots and save time and money. Directors and producers use them to drive the creative vision and create a coherent and comprehensive output.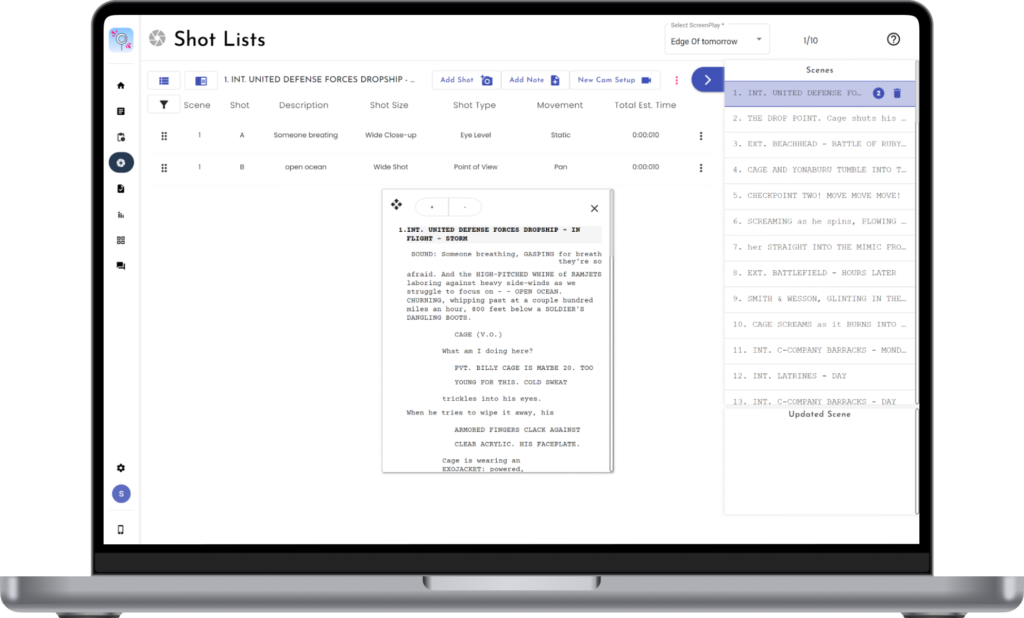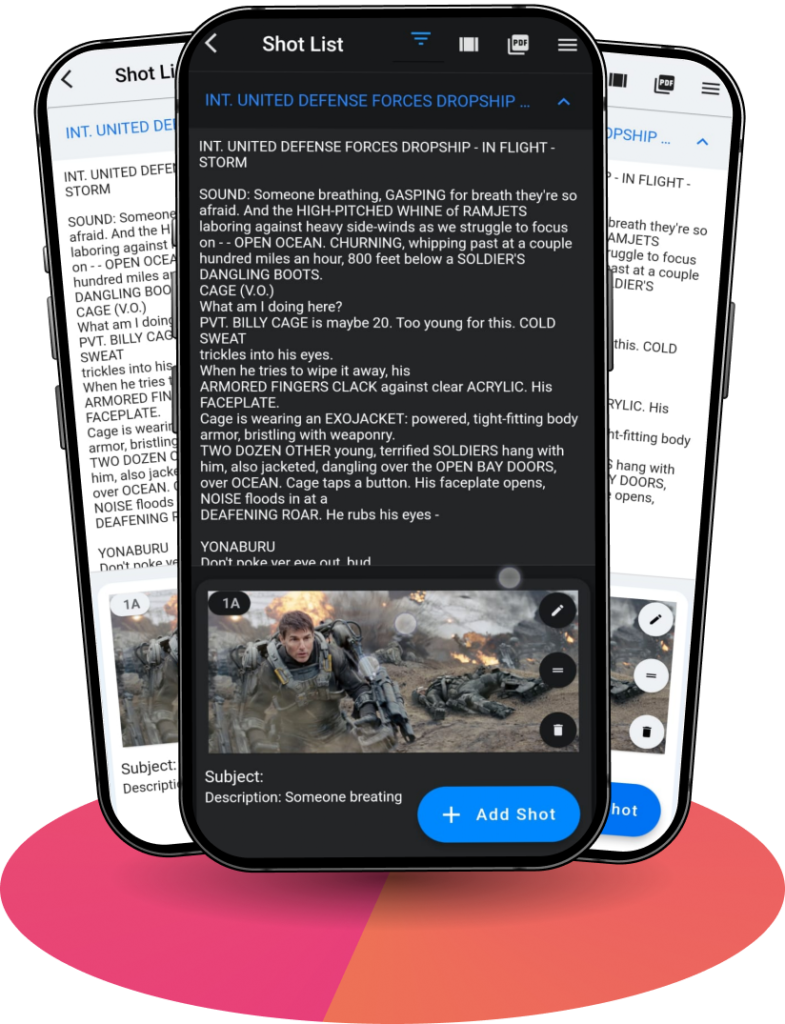 Take advantage of "On the way work"
Keep your entire production on the same wavelength.
Create call sheet with best in industry mobile application for film Industry.
Keep Track of every changes on the way to work.

Made for Advertising agency and film production.
Detailing is everything, map every detail with your shotlist.
Counting the details with status to lighting.
Get industry ready with shotlist.